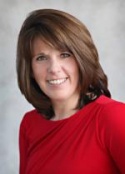 Dawn Rochelle
District 7730
District Governor 2020-2021
Jacksonville, NC
Dawn is a community organizer with a passion to see life different for children and families. With over a 30-year career in human services, Dawn has served as the Chief Executive Officer of the Partnership for Children, a private non-profit organization serving Onslow County and the surrounding area. Being a convener of community support in a highly transient and with a young military population, has been met with challenges, however when you focus on the relationships, especially nontraditional partners, and the best interest of children, anything is possible. Rotary's focus and legacy of transcending roadblocks in communities to alleviate barriers is what attracted Dawn to Rotary in 2004.
Dawn has been active in the Rotary Club of Jacksonville since 2004, earning New Rotarian of the Year, and serving in various Club leadership roles, including President in 2011-12. Dawn has served in various District 7730 roles, including Membership Advocate and District Public Image Chair. Dawn is a graduate of the Rotary Leadership Institute and a multiple Paul Harris Fellow and member of the Paul Harris Society. Dawn has attended three RI Conventions, England, New Orleans and Atlanta, and looks forward to Hawaii this June. Dawn was a member of the National Immunization Day trip to India in 2015 and 2019 for Zone 33/34 where she experienced the significant impact of the contributions to the Rotary Foundation and the difference that is made in our world through Rotary.
Dawn wants to make a difference in the communities she serves as so many have given back to her in her life. Dawn has served her community in multiple capacities in her career to include being a founding member for the New River YMCA Board and Past Chair of the United Way of Onslow County. Dawn is a trauma trained, Licensed Clinical Social Worker, a small business owner of a wellness and consulting business, and an Executive Director of the John Maxwell Team, where she continues her leadership growth and development in speaking, consulting and coaching.
Dawn and her husband Henry celebrate 30 years of marriage this year and have an adult daughter, Taylor, an NC State alum, who is working in downtown Raleigh and planning her wedding in Spring 2021.